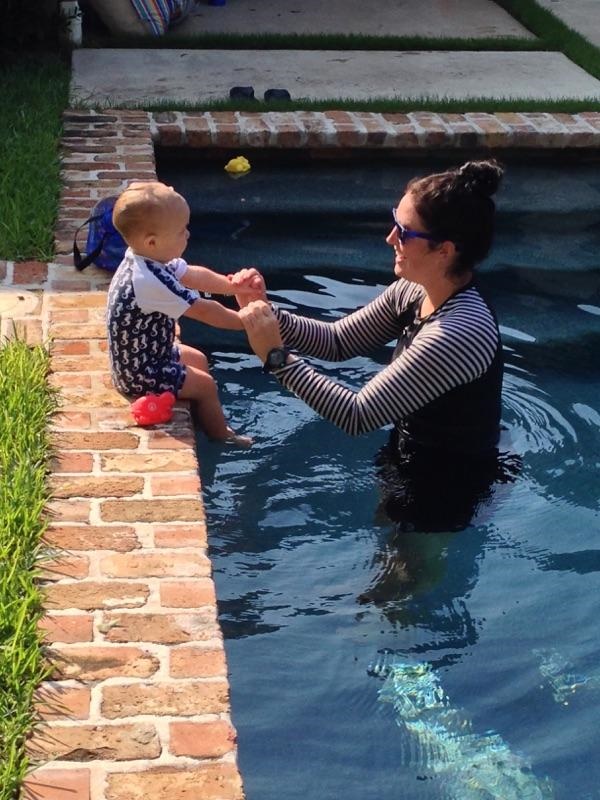 Teach Your Tots How To Swim From An Early Age
Our parent/toddler lessons are meant to help mothers and fathers teach their children how to swim with a professional swimming instructor as a guide. During these lessons, we work in conjunction with both mothers and fathers to get their  their children comfortable with the water at an early age.
This class was established because of the feedback we've received during the past four years. Many parents have told us that they would like to introduce their children to the water but do not know how. "Daddy & Me" classes have been frequently requested because it seems that fathers are not usually invited to be involved during other infant or toddler activities.
In 2010, The American Academy of Pediatrics changed its recommendation of its formal position concerning the best time for toddlers to learn how to swim. Below is the updated advice given by the AAP to parents of small children.
In the new policy, the AAP reinforces its existing recommendation that most children age 4 and older should learn to swim, but the AAP is now more open toward classes for younger children. In the past, the AAP advised against swimming lessons for children ages 1 to 3 because there was little evidence that lessons prevented drowning or resulted in better swim skills, and there was a concern parents would become less vigilant about supervising a child who had learned some swimming skills.

New evidence shows that children ages 1 to 4 may be less likely to drown if they have had formal swimming instruction.
These are specialized lessons for toddlers only and must be held with parents. They are made to get everyone involved in the teaching process. In these classes, we will show you how to introduce your child to the water in a comfortable, fun and safe atmosphere.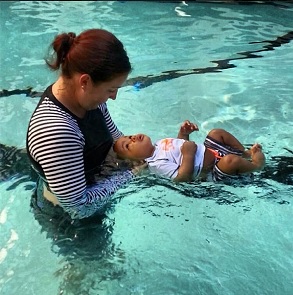 Parent & Tot Lessons 
Which parents would be interested in these parent + tot swimming lessons?
Parents who want to have an active role in teaching their toddlers how to swim.
Parents with toddlers who have a swimming pool in the backyard.
Parents who desire their children to be comfortable with the water from an early age.
Parents who would like to learn teaching techniques so that they can slowly teach them to their children.
Parents who want a fun and educational activity for their children (ages 4 months to 3 years).
Benefits 
Lessons that include the parents present a wonderful bonding experience.
Lessons are tailored to each toddler's individual's needs and goals!
These lessons create a great segway to 1-on-1 individual lessons in the future.
Learning the basics of water safety can potentially save a life!
Children who become comfortable with the water from an early age are more likely to enjoy water sports later in life- boating, water skiing, surfing, open water swimming.
Lessons are no substitute for parental supervision, but they do provide a certain amount of piece-of-mind.
Pricing
Please call for pricing!
Individual sessions and packages are available
Gift Certificates available upon request